What's New?
Welcome to IJ Walsh
IJ Walsh is a factory representation agency and warehouse distributor with offices and inventory in Europe and the USA. We specialise in offering a comprehensive range of market-leading electrical, electro-mechanical and electronic components for heavy duty industrial, construction, agricultural, marine and other specialist vehicles and equipment applications.
Established in 1991, IJ Walsh has earned a reputation for strong customer service, technical support, reliability and integrity. Our customers are to be found worldwide and, wherever possible, we try to invoice in local currencies, communicate in the local language and deliver on time.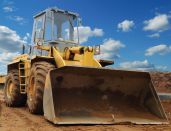 We hope that this site will help you in identifying the product you need and, once you have, to submit a request for a price quotation or technical support.
If you have a new application requiring engineering development or modification to an existing product, please contact us.
If you know the product number you require, please contact us for a free quotation:
or use our product search to quickly locate the product number you need: